Get the custom plan and support that you need to pass the bar exam with less stress and more confidence.
Does passing the bar exam feel stressful, overwhelming, and sometimes even impossible? At Vinco, we know what it takes to pass, and our bar exam coaches are masters at effectively teaching you a winning strategy. Starting to study for the bar exam can be overwhelming and stressful. That's where we come into play as your expert coach to help you pass the bar exam. More than a run of the mill course or halfhearted tutor, Vinco offers you a bar exam online coach and mentor to provide a holistic approach to your preparation.
"Before working with Vinco,
I failed the bar exam twice by following one of the major bar review companies' "cookie-cutter" plan. On day one with Vinco, after reviewing my bar exam score sheets and some of my essay writing for the test, my coach immediately diagnosed my biggest flaw, and explained to me how to fix it in a way that was easy to understand. I made the adjustments she suggested, worked to hone those skills, and followed her plan faithfully. When I took the bar exam the third time, I passed by 30 points, and can now be admitted to practice in any jurisdiction in the UBE, not just the state in which I live."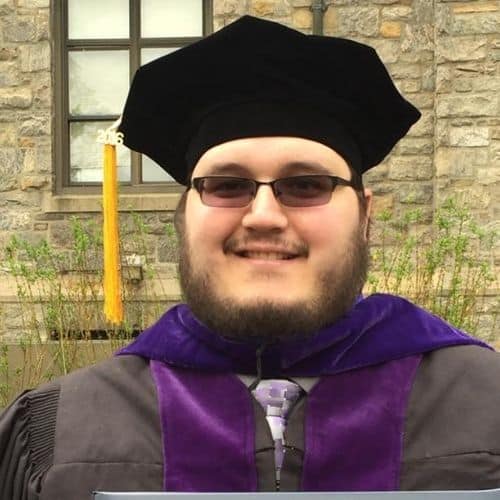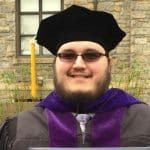 six easy steps and you're on your way to bar exam success!
1. Enroll
Review the coaching details below
Complete your registration
2. Have your preliminary meeting
Schedule a 30 minute preliminary intake call
Fill out initial questionnaire
Meet with a coach to discuss your goals and any questions
3. Get matched with your coach
The Vinco Team reviews your questionnaire and the coach's meeting notes and matches you with your personal coach
4. Join the community
Get access to the Slack messaging group
Get matched with an accountability partner
Get the Office Hours schedule to participate in group calls
5. Set up your schedule
Collaborate with your coach to schedule all of your 1:1 coaching sessions
6. Get to work
Start filling out your Bar Exam Blueprint
Get started on your pre-work assignments
Get ready to kick some serious bar exam ass
"I truly believe that is because of Vinco that I was able to pass the bar exam on the first try"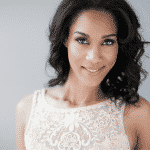 Jolevette M.
"My coach knew the law and how to win the game of the bar exam. She helped me adjust my study plan and guided me on what topics were best to focus my time and energy on."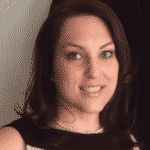 Danielle D.
"I passed the bar exam the second time around, not by studying longer hours or by knowing more information, but by taking care of myself, being confident in myself, and using my time more productively. All of these things, along with the study techniques from my coach, are no doubt the reason behind my bar exam success."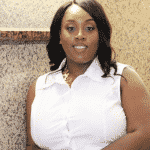 Mimi L.
Bar Exam Coaching: What's my investment?
The faster you pass the bar exam, the faster you get to start your career. How much is not getting this exam over with costing you? More than any of us want to think about! Allow our bar coaches to help you put the exam behind you so that you can get on with your life.
Bar Exam Coaching
See pricing and read more
$5,497
What's included:
10 hours of 1:1 bar exam coaching
Unlimited grading of essays and MPTs
8 weekly group coaching calls (hosted live, recordings available)
PASS sheet:  A customized daily schedule for every day of bar prep
Bar Exam Blueprint: Custom strategies for the MEE/MBE/MPT and memorization based on your learning style
Messaging access to your coach between calls with a 24-hour response time 7 days a week!
3 Part MEE workshop (videos and worksheets) 
3 Part MPT workshop (videos and worksheets) 
Access to Vinco's Prewriting Template (and how to use it) 
Access to Vinco's Prewritten Essay Templates
The Vinco Mindset Workshop Bundle (8 workshops to help you keep your mindset strong during bar prep)
$100 towards additional bar prep materials (need some more MBEs? A new set of outlines? those fancy flashcards? Vinco will reimburse you up to $100 on qualifying bar prep materials to be used in the administration you are working with Vinco!)
Time and stress management support
Accountability to stay on track and reach your goals
An amazing community of coaches and fellow bar exam takers to make bar prep suck a little less
PMBR 3-Day: A Full-length practice MBE exam with an immersive question-based review, The PMBR Red Book (including 650  practice questions and explanations), and a 1,300 question Qbank with detailed explanations. In addition, your coach will have access to an additional 1,000 question MBE bank to make you custom MBE quizzes!

Get Started >
*Payment plans available upon request
*Purchasing a coaching package holds your spot but does not guarantee service. If at the preliminary meeting we decide (either you or us) that working together is not a good fit, your purchase price will be refunded in full.
*Purchasing a coaching package does not guarantee bar passage (we know you know that, but we have to say it because #lawyers)
Number of spaces left for the February 2024 Bar Exam:
Enrollment Deadline For February 2024 Exam