Beyond The Bar Exam Episode 06 (Bar Exam Summit Edition): Miguel Lozada, Esq.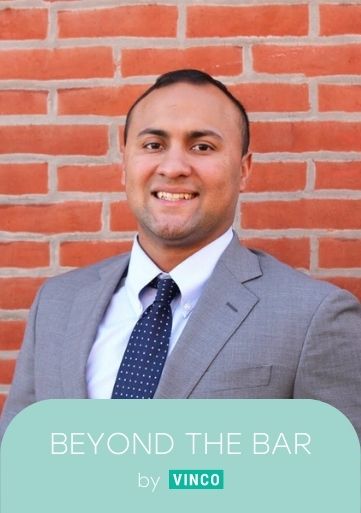 Welcome to a very special edition of Beyond The Bar Exam! In this episode, Vinco Alum Miguel Lozada, Esq. shares his bar exam journey and best bar prep advice, what he has been up to since passing the bar exam, and all about his amazing non-profit organization, Puerto Rico Lacrosse.
New to BTBE? Beyond The Bar Exam is a brand new project brought to you by Vinco Bar Exam Coaching and designed to highlight all the amazing things that our Vinco alum are doing now that they've passed the bar exam and moved on with their careers. We are very proud of our alum and extremely excited to share their stories. We hope that this series serves as inspiration for others on their journey to get beyond the bar exam.